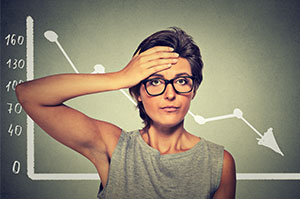 Making sound investment decisions doesn't always come easy. It's not surprising to find out that most people are more likely to make common investment mistakes at the beginning of their journey towards wealth.  
The good news is that there is a lot more information available nowadays to help investors make the best decisions. If you're keen to build a solid nest egg for yourself as an investor, you need to make sure that you avoid making these 10 investment mistakes: 
Bringing emotions into decision-making – While there no denying that there is an emotional component involved in investment, it's key to remember that decision-making shouldn't be based on emotions. Being emotional leads to biases, which ultimately lead to inconsistent patterns of behaviour. Investment involves number crunching, combined with a good deal of human reasoning, but more importantly, it's about having a clear plan and sticking to it. 
Being impatient – Any investor can tell you that one of the most important traits required when going down this path is patience. As an investor, you need to fully use the investment manager's strategy, while also focusing on quality investment. Being impatient won't help in any way. 
Relying on past returns too much – Before making a decision on a particular fund, ensure that you consider its performance in good and bad years. It's always better to have excellent risk management controls in place. 
Investing without a plan – This is one of the most common mistakes. You need to be clear about how much you have to invest and what your risk tolerance is before committing to anything. 
Not cutting your losses – If an investment's lost its value, you need to be able to move on. 
Taking recommendations from people you know may seem like a good idea, but it's better to consider a range of factors and statistics. Not re-entering the market at the right time can also prove to be costly, along with an unwillingness to ask for help or not informing yourself of options that exist. 
Putting all your eggs in one basket is a basic mistake, as investment professionals will always advise you to diversify. 
Take the steps towards learning more about investing and consult with financial advisors before investing.