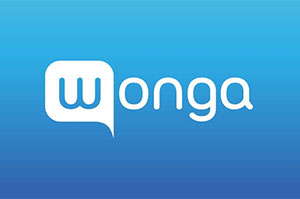 The process of how to apply for a Wonga Loan in 5 easy steps is relatively simple once you consider how tedious the loan application process used to be not so long ago. In the not-too-distant past, applying for finance mean that you had to visit your bank and do your best to impress the bank manager.  
The last past hasn't changed so much, minus the bank manager part. Applying for a loan means that you do have to prove that you will be able to afford to repay it on time and in full. The major difference nowadays is that the internet has simplified everything. You can apply by uploading a few documents online. 
Another benefit of having access to online applications is that there are various financial institutions from which you can choose.  
Wonga is a leading registered financial services provider that offers loan solutions of up to R8000 for qualifying individuals. 
Choosing Wonga typically means that you have a flexible loan solution, with no hidden charges. A responsible lender, Wonga Loans offers payday loans, so repayments are expected within a 30 day period.  
This lender gives you the freedom to be able to choose a date of repayment. You will then have to ensure that you have enough funds available in your account for the debit order repayment to be processed. 
Before applying, you can visit the Wonga website and use the handy sliders to work out the loan amount you need and for how long you'll need it for. Wonga will give you the costs involved upfront – the process is completely transparent. 
How to apply for a Wonga Loan in 5 easy steps: 
Visit the Wonga website here: 

www.wonga.co.za

 

 

Create an account and login

 

Select the loan amount you'd like to apply for and read the terms and conditions in full.

 

Upload the required documents

. You'll need to provide a valid cellphone number, your South African ID, bank account details as well as your most recent proof of income.

 

Consent to the 

agreement. 

 
If you are approved, the loan amount will be paid directly into your bank account.