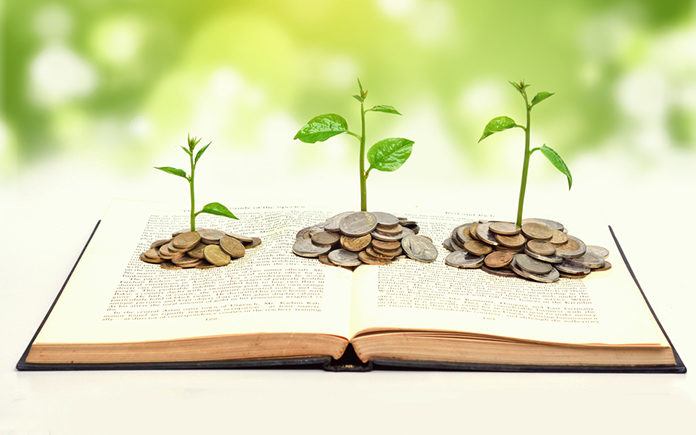 The Laws of Divine Compensation, on Work, Money and Miracles
By: Marianne Williamson
According to the author, our thoughts create our financial reality.  
"In our ability to think about something differently lies the power to make it different."
Secrets of the Millionaire Mind
By: T. Harv Eker
This book delves into the mind and beliefs of wealthy people. Offering simple strategies, the book give readers a glimpse into how the minds of the super-rich work. Definitely one of the best finance books to read.
The author says the change of attitude is just as important as financial education.
How to get out of debt, stay out of debt and live prosperously
By: Jerrold Mundis
This book is the ultimate guide for tips on how to live frugally and understand the importance of eradicating your debt.
My Maid Invests in the Stock Market, and why you should too!
By: Bo Sanchez
This book is ideal for learning about the stock market. It's easy to understand and is entertaining.
Rich Dad Poor Dad
By: Robert T. Kiyosaki
"An eighth grade dropout who spends less than he earns is smarter than a college professor who can't make ends meet."
Widely considered to be one of the best finance books, the author of the book says that the key to great wealth is a person's ability to convert earned income, such as a paycheque, into passive income.
The book is perfect to read if you interested in the subject of financial freedom and wealth.  A popular book by any standards, Rich Dad, Poor Dad breaks down financial education in an easy way. The book teaches you how to reach your entrepreneurial potential. It also highlights the hard facts about wealth.
The $100 Start-up
By: Chris Guillebeau:
This book shares some inspirational stories by entrepreneurs who turned their passion or hobby into something profitable. The author promotes creative thinking and shares tools on how to turn hobbies into a successful business model.